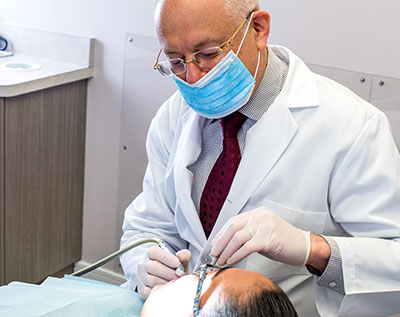 What To Expect | Dentures Plus Hawthorne NJ
Patient Satisfaction
At Dentures Plus Hawthorne NJ, we understand the significance that new dentures hold, creating a better smile – and even more importantly, a better life! Not only will dentures improve your appearance and your self-confidence, they also make eating more comfortable and have a positive effect on your overall health.
That's why Dentures Plus offers our Patient Satisfaction Commitment.
Patient Satisfaction Commitment
Put simply, we are committed to providing you with the best denture and dental services, customer service, and patient care so that you are completely satisfied. Our goal? To meet your needs and expectations as we help you navigate the denture process.
Please keep in mind that new Hawthorne NJ dentures may take some getting used to. Adapting to the experience of wearing dentures takes time and patience, especially as your body goes through the initial adjustment period. Dentures Plus is here to help you through the process and solve any issues that may arise.
Adjustments
If your dentures require an adjustment within the first 60 days, we'll perform it at no charge. Adjustments after 60 days are available for a minimal fee.
Broken Dentures
If your dentures break within the first year as a result of normal use, we will repair or replace them at no charge to you.
Contact Us
We want to hear from you! Should you have any questions, concerns, or feedback, please contact us at 973-797-9331.
Payment Methods and Fees
At your denture consultation appointment, Dr. Rosenson will perform a dental examination, discuss any issues, and explore your treatment options. Once you've agreed on the best treatment plan, we'll provide you with our best estimate of cost for the procedures and services that you choose. In most cases, payment is due at that time.
Though we strive to provide the most accurate estimate, clinical issues that arise during the course of treatment may necessitate additional treatment. In such a case, the dentist will discuss options with you before providing additional services.
Payment Methods
Dentures Plus accepts cash, MasterCard, Visa, Discover, and checks with a valid identification.
Dental Insurance
We accept most insurance plans and will gladly process your claim. Please bring the necessary information with you on your first visit.
Insurance policies generally cover only a portion of the total treatment cost. Unless other arrangements have been made, we ask that you pay your portion of the bill at the time of treatment. It is your responsibility to pay any balance not paid by your insurance company.
Ability to pay is of deep concern to many dental patients. We share your concern and are prepared to offer you a number of payment options. We will discuss the best Hawthorne, NJ dental insurance plan suited for you in privacy and assist you with all the arrangements.
Special Needs
At Dentures Plus, we understand that some patients may have special needs when it comes to dental care. If you have a condition that requires special attention, please let us know when you make your appointment and we'll do our best to accommodate your needs.
Similarly, if you are taking certain types of medication or have certain health conditions, we may need to communicate with your healthcare provider before starting treatment. Please contact us at 973-797-9331 to discuss your options.