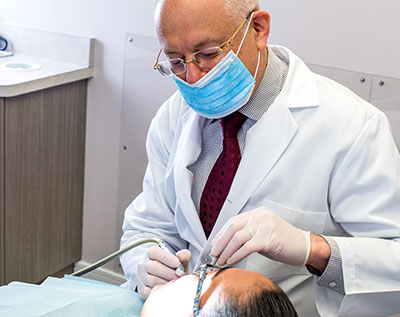 About Us | Dentures Plus Hawthorne NJ
At Dentures Plus, your smile is our goal!
Our Background
Dentures Plus opened in Hawthorne, New Jersey in 2006. Our founding dentist, Dr. Victor Rosenson started his practice with the goal of providing the community with high quality Hawthorne NJ dentures, dental implants, and dental services — all for an affordable price.
Today, we still focus on providing each of our patients with personalized service and creative denture and dental care solutions that are unique to each individual's needs. We take the time to talk with each patient, discussing their dental needs and concerns, as well as their lifestyle and expectations to ensure satisfaction.
Our Mission
Together, our professional team has more than 32 years of experience providing quality denture care, personalized and hand-crafted dentures, and dental services. Each of our team members shares a common goal: ensuring that our patients are happy with their new smiles!
At Dentures Plus, we understand that you have a choice when it comes to denture care, and we appreciate that you chose us. That's why we strive to offer affordable, high-quality denture services and dental care – and deliver our services while keeping dignity, compassion, and respect for our patients our first priority.