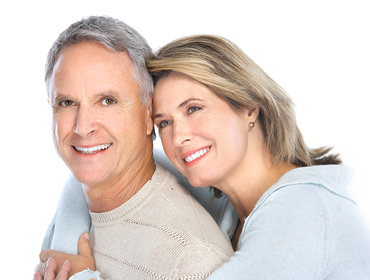 Dentures Hawthorne NJ
A new smile works wonders to improve your life! At Dentures Plus, we offer our patients a full range of smile solutions, including:
Full dentures
Partial dentures
Dentures consultations
Dentures Plus warranties
Help through every step of the way
We want you to have the best dentures for your budget. That's why we offer four styles of full dentures. Each offers its own advantages and benefits.
Full Dentures
Classic PlusComfort® Dentures
Our most economical option, Classic PlusComfort® dentures offer a personalized fit. Dr. Rosenson and our laboratory technicians will work with you to find the best fit, size, and shape for your individual needs. The Classic PlusComfort® denture comes with a six month warranty.
Better PlusComfort® Dentures
The Better PlusComfort® denture is crafted from higher quality teeth and custom contoured for more natural looking denture. You can make changes to your liking before the lab custom finish your denture.
Best PlusComfort® Dentures
The Best Plus Denture is made with high quality matierials, assuring a high level of durability,stain resistance and very natural look. Each denture is made of strong lightweight, plastic material.
Premium PlusComfort® Dentures
For the ultimate in fit, comfort and a natural look, the Premium PlusComfort® denture utilizes multilayered , high density, premium quality denture teeth . The high quality acrylic base is used and contoured to create a natural aesthetic appeal. Our preview feature allows you to see and make changes to your liking before denture is finished.
Partial Dentures
We also offer a range of partial dentures to meet your needs. Our partial dentures Hawthorne NJ come in four styles:
Cast metal partial dentures
Flexible partial dentures
Combination partial dentures
Acrylic partial dentures
Cast Metal Partial Dentures
Our Cast Metal Partial dentures offer a durable, lightweight fit that's built to last. With a metal framework to hold your new denture teeth, you'll notice the sleek, streamlined feeling that these partial dentures offer.
Flexible Partial Dentures
Our Flexible partial dentures are crafted from a lightweight material that provides a better, more comfortable fit.
Combination Partial Dentures
Combination partial dentures combine the strength and durability of metal, and the aesthetics of natural colored clasps.
Acrylic Partial Dentures
Our most economical partial denture option, Acrylic partial dentures may feel a bit less streamlined than Cast Metal or Flexible options. These dentures incorporate your choice of natural-looking teeth into an acrylic base, which then attaches to your natural teeth with metal clasps.